How to setup a Bitcoin SlackBot
Slack.com is a popular new team communication suite. You can now run your very own Bitcoin SlackBot by following the steps below:

Step 1. Add a new Outgoing Webhook in Slack.com
Visit https://YOURTEAM.slack.com/services/new#diy and add a new outgoing Webhook (Substitute your own team name in place of YOURTEAM)

Step 2. Add the following settings to your new Webhook:
Channel: Any
Trigger Word(s): !cgy
URL(s): https://www.coinigy.com/slack/webhook
Token: Automatically generated
Descriptive Label: Coinigy SlackBot
Customize Name: Coinigy
Icon: Click here to download image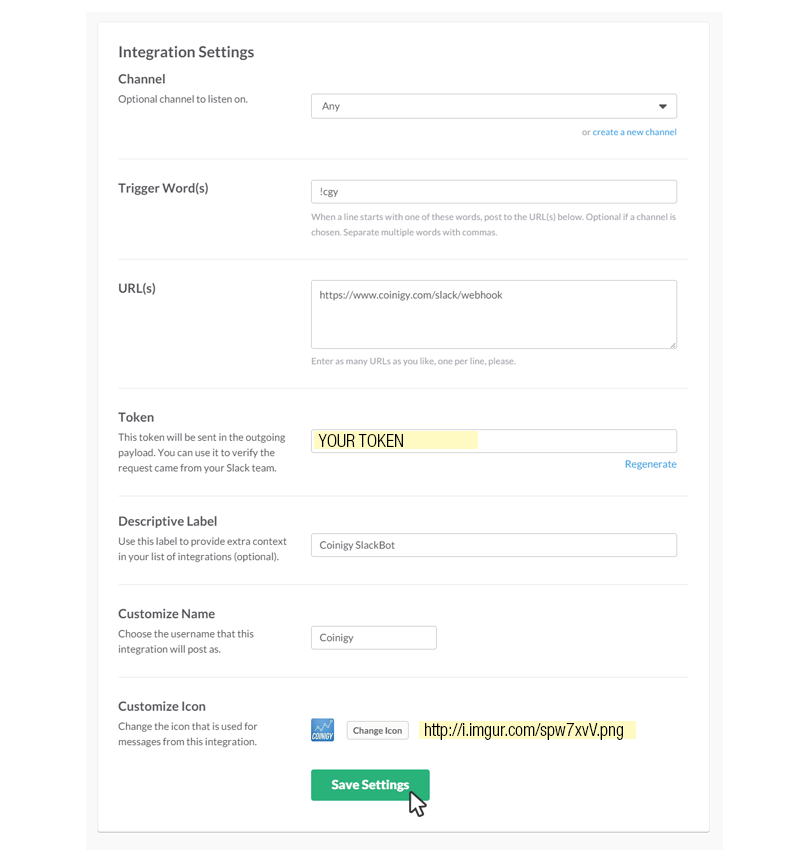 Make sure to copy your Slack Token, and click 'Save Settings' when completed.
Step 3. Add your Slack Token to Coinigy
Login to your Coinigy account (Sign Up Link) and visit https://www.coinigy.com/user/api. Add a new Third-Party Service Integration and paste in your Slack Token.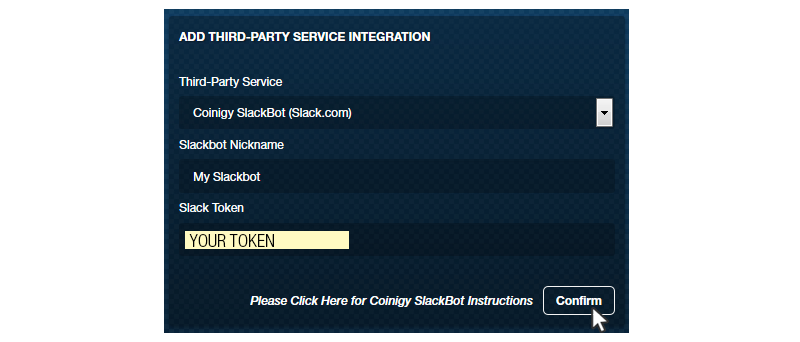 Step 4. Activate your Bitcoin Slack Bot
Visit your team's Slack.com channel and type !cgy to activate the bot. Follow the on-screen instructions. That's all folks!